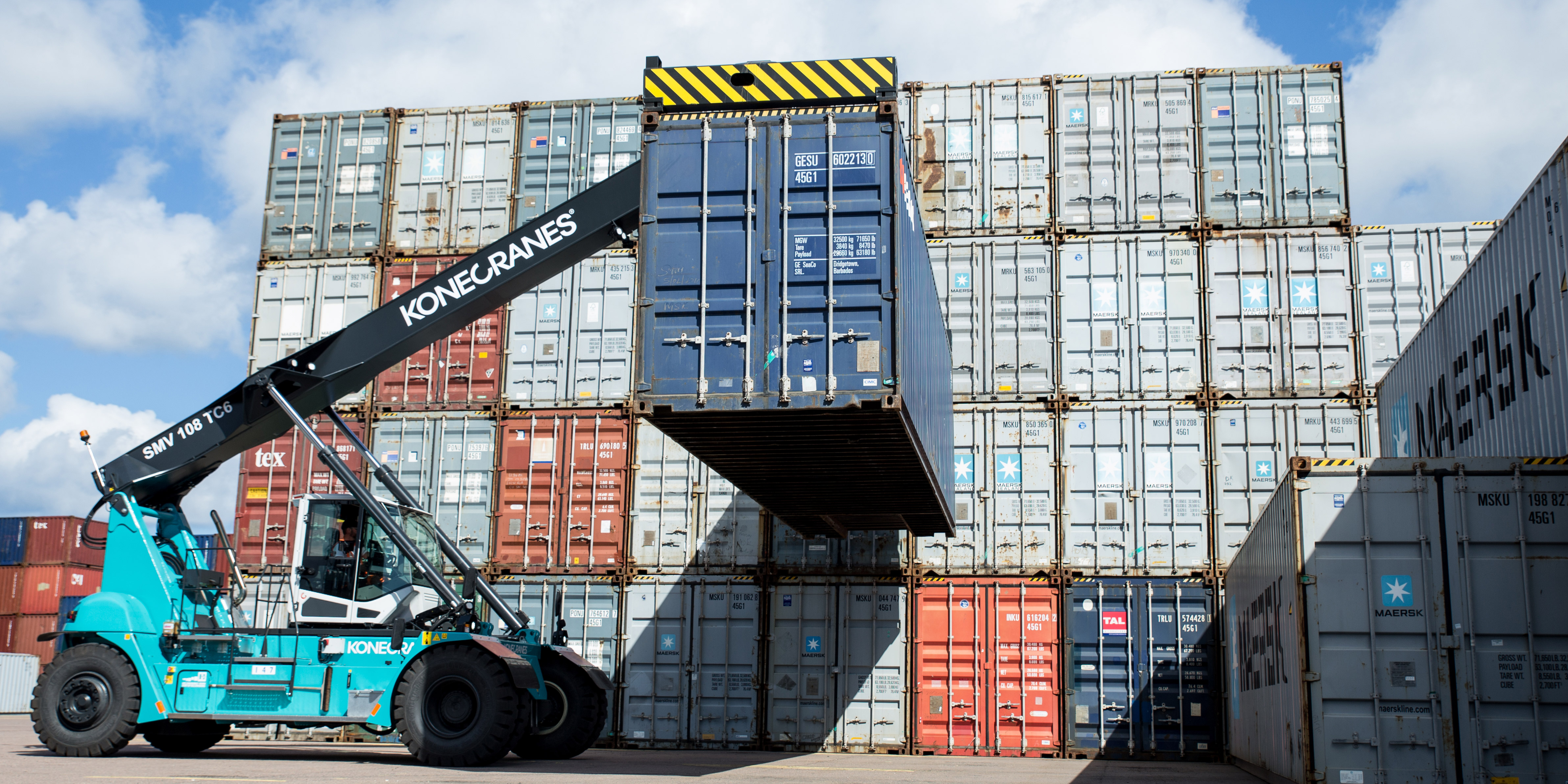 Genar Inc.

is dedicated to providing the highest quality equipment and unparalleled service to our clients throughout Central America and the Caribbean.
Genar Inc.

se dedica a brindar equipos de mayor calidad y un servicio incomparable a nuestros clientes en Centro América y el Caribe.
GENAR INC. headquartered in Miami, Florida, is dedicated to the distribution of container handling lift trucks and forklifts for industrial applications, throughout Central America and the Caribbean. Our highly-qualified personnel have many years of experience in the field of container handling equipment and industrial forklifts.
GENAR INC. is the distributor of Konecranes Lifttrucks AB of Sweden for the Central American and Caribbean markets. Konecranes Lifttrucks supplies lift trucks with capacities over 10 tons, which satisfy our customers' requirements for container handling at ports, terminals and industrial sites worldwide. To reach the exacting standards demanded by the market, Konecranes focuses on design, quality, accessibility and ease of service.
Lifting Businesses
GENAR INC. con sede en Miami, Florida, está dedicada a la comercialización de porta contenedores y montacargas para uso industrial a través del Caribe y Centroamérica.Nuestro personal es altamente calificado y tiene muchos años de experiencia en la comercialización y servicio pos-venta de nuestras marcas representadas.
GENAR INC. es el distribuidor de Konecranes Lifttrucks AB de Suecia para Centroamérica y el Caribe. Konecranes Lifttrucks suministra montacargas y portacontenedores con capacidades superiores a 10 toneladas, que satisfacen las necesidades de sus clientes para el manejo de contenedores y otros productos en puertos, terminales y sitios industriales a nivel mundial. Manteniendo su enfoque en el diseño, calidad, accesibilidad y rentabilidad de sus productos, Konecranes Lifttrucks supera las expectativas del mercado.
Negocio de Levantamiento